Tired of stepping over the tub just to take a shower. Or are you getting older and need something a little more assessable. Building a custom shower can solve many of these issues and give you a beautiful shower that will last for many years.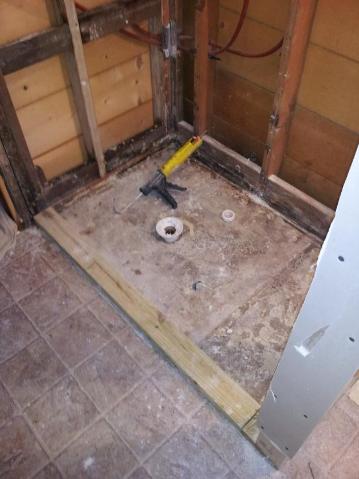 Cement is installed and sloped then waterproofed. Next the tile is installed on the floor.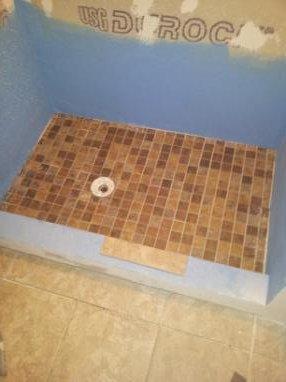 Next the wall tiles are installed along with any decos. The bottom tiles will be installed after these tiles set up.